The fun all started today — here are a photos just from the first 20 minutes of demo day. I really wish I could throw on a hard hat and join the fun…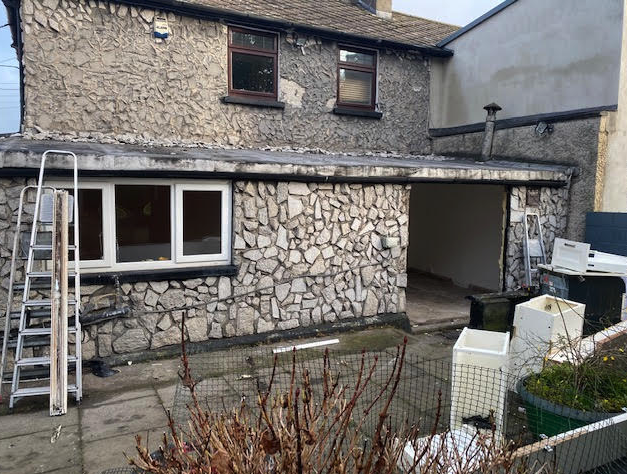 I found a photo behind an old mirror that was in the house when I bought it. A photo had slipped behind the mirror. Looks like the previous owners had lots of dogs or maybe lots of visiting dogs!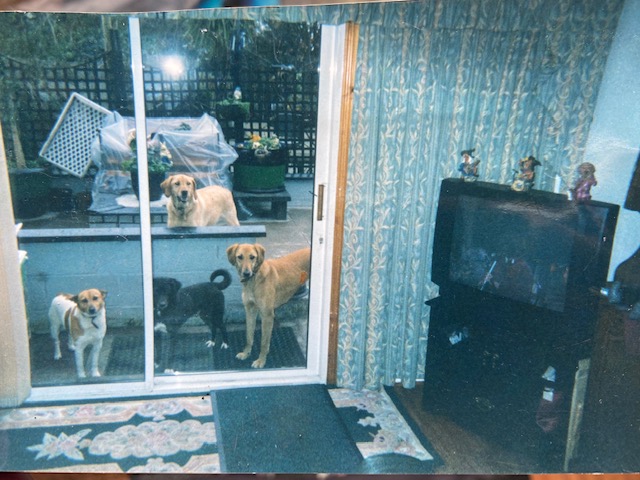 And it was fun looking at the layers of wallpaper in the kitchen extension from the '60s. A sign of all the living that was done in this house over the years.