One hard thing with Matilda House over the past year has been to avoid exercises in futility. There are so many things I would have liked to have changed or improved but there comes a point when it just doesn't make a lot of sense working on something that's only going to be ripped up in a few months. So I tried to invest my time where it made the most sense. Here are three little clean-up jobs that I did that helped satisfy my itch to make improvements over the last twelve months:
Palm tree love
This beauty needed to be shown some love and attention. She's so much happier now that she's had a clean-up. I don't have a proper "before" photo because I'd already done a lot of work on her when the photo on the left was taken but suffice it to say she had a lot of old ratty stuff stuck in those gorgeous fronds.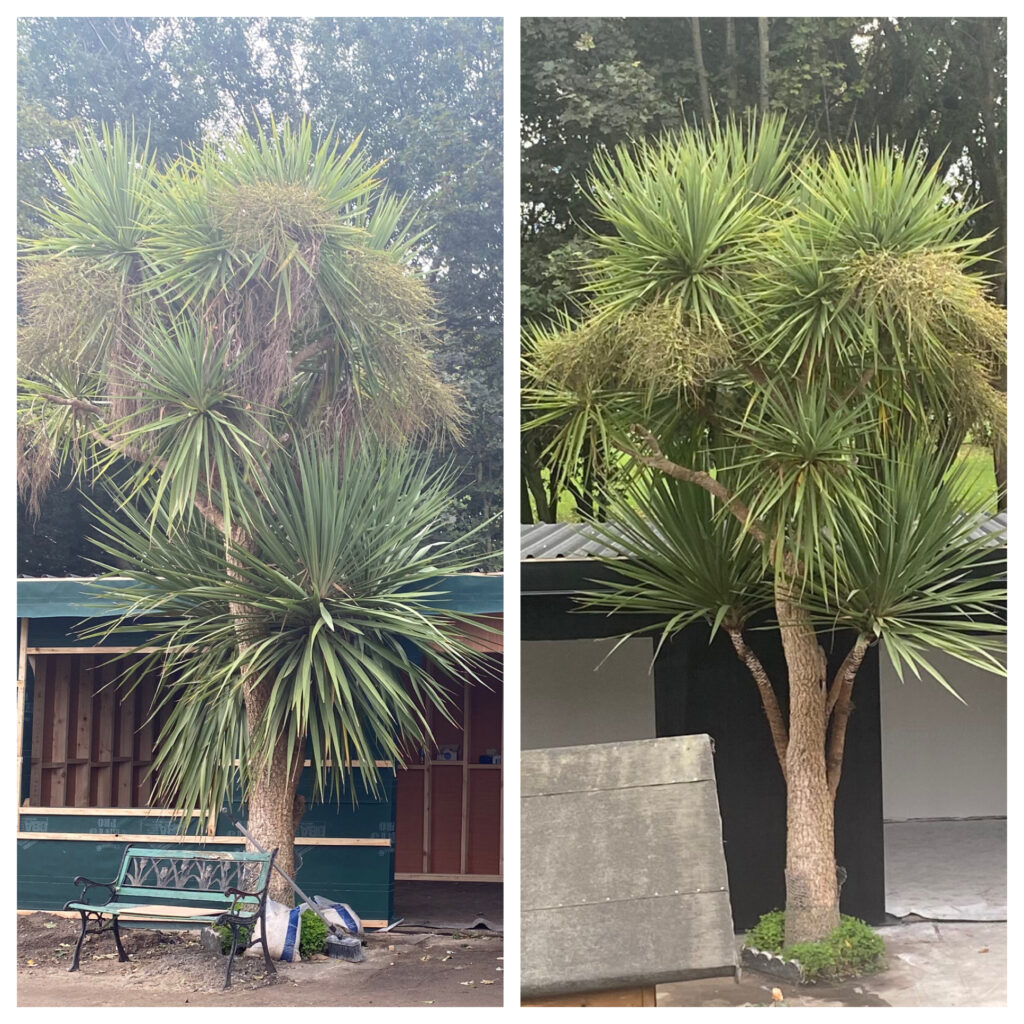 2. Pavement power washing
Um. Yuck. The pavement was so black and dirty. It probably won't stay long-term but it was slippery and dark and definitely needed a good power wash. So satisfying.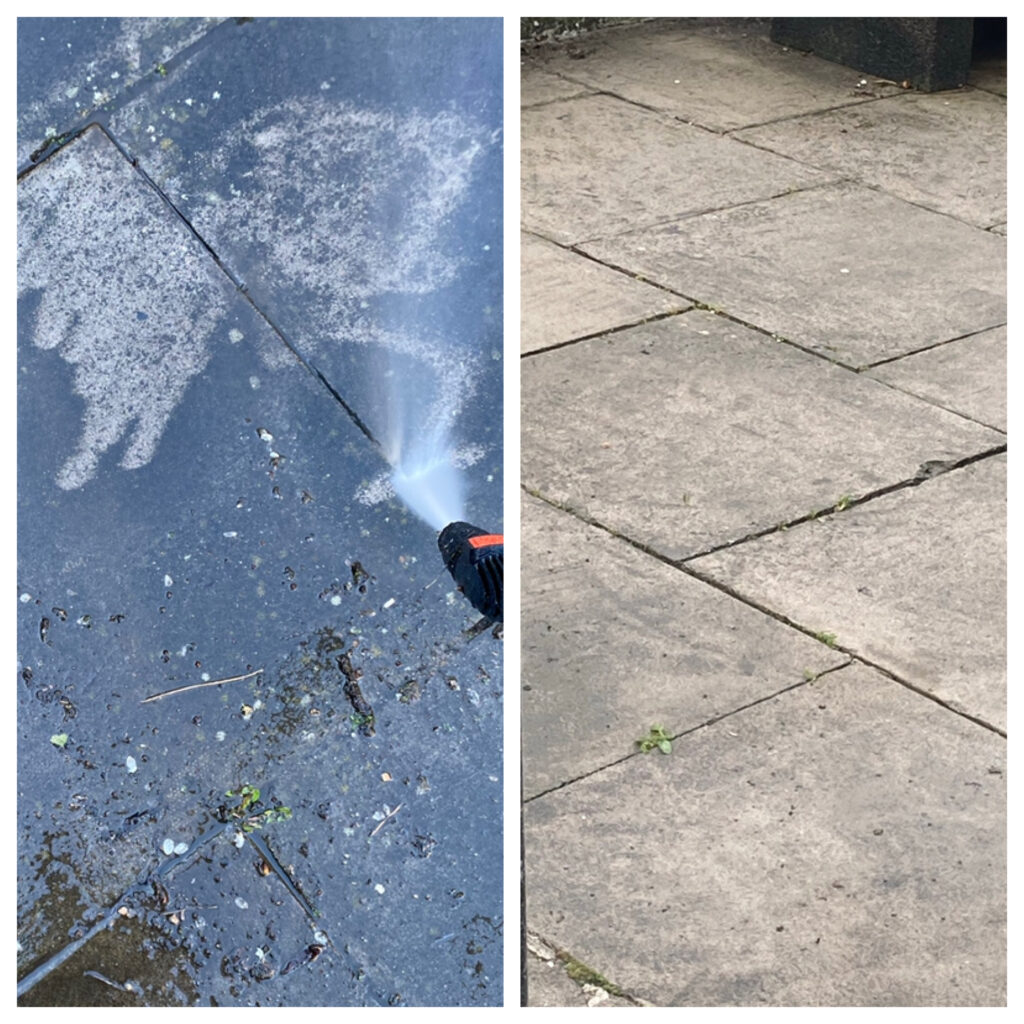 3. Wrought iron preservation
Our back fencing is a waist-high wrought-iron fence which goes around the perimeter of the park. I noticed a neighbour had painted it black at the back of his property and it looked SO much better. And I knew I was going to be putting the black garden room up against it and now might be my only chance to paint it (and also protect it from rusting further. I'm probably the only one who will ever notice or appreciate this but it turned out great and again, was a pretty satisfying project! I did the park side of it all by hand and then the builders came in and painted the side facing the house with the paint-sprayer in about 10 minutes.
I also removed all the chicken wire and other additional fencing that was attached to this one and cut down a lot of blackberry brambles and weeds that were up against the fence. The city council came through and nicely mowed it all later so it's a massive improvement from what it originally looked like.