I was perplexed by the sitting room in the house when I went to the viewing.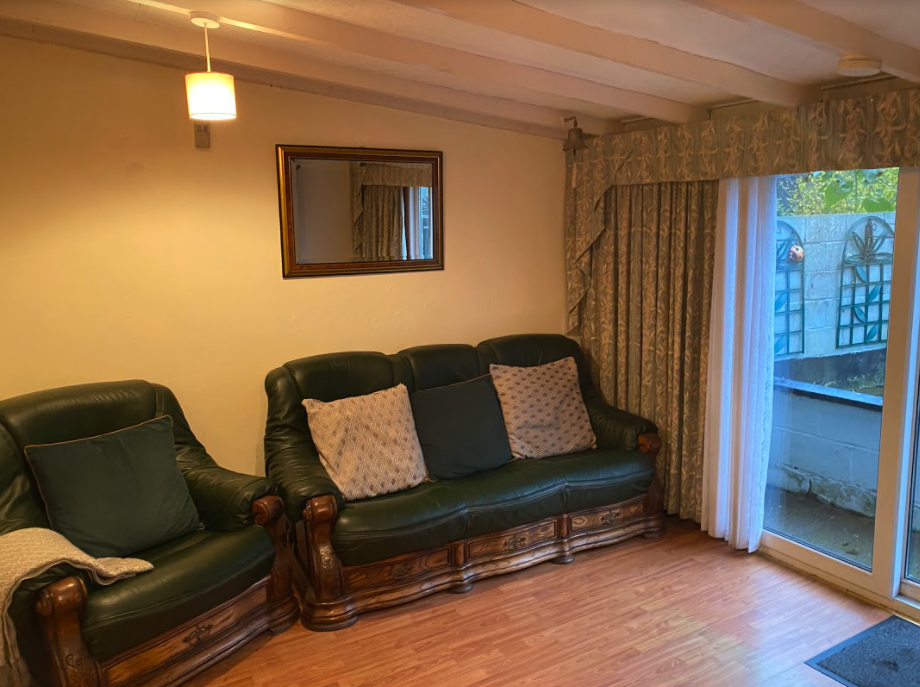 It was super cold in the room — no insulation in those ceiling rafters — and the furniture was too big for the space and pushed up against the walls.
Thanks to my sweet friend, Abby, we were given some furniture that she was giving away which suited me perfectly because I didn't want to buy furniture for this house only to have to pay for six months storing it during our renovation. So the plan was that we'd use the furniture during the interim period and then give it away when we moved out for the renovation. Only one small problem. I fell in love with the mid-century table and chairs that used to belong to Abby's parents. It needs a bit of work but I'm looking forward to breathing some new life into this beauty when we move back into the house.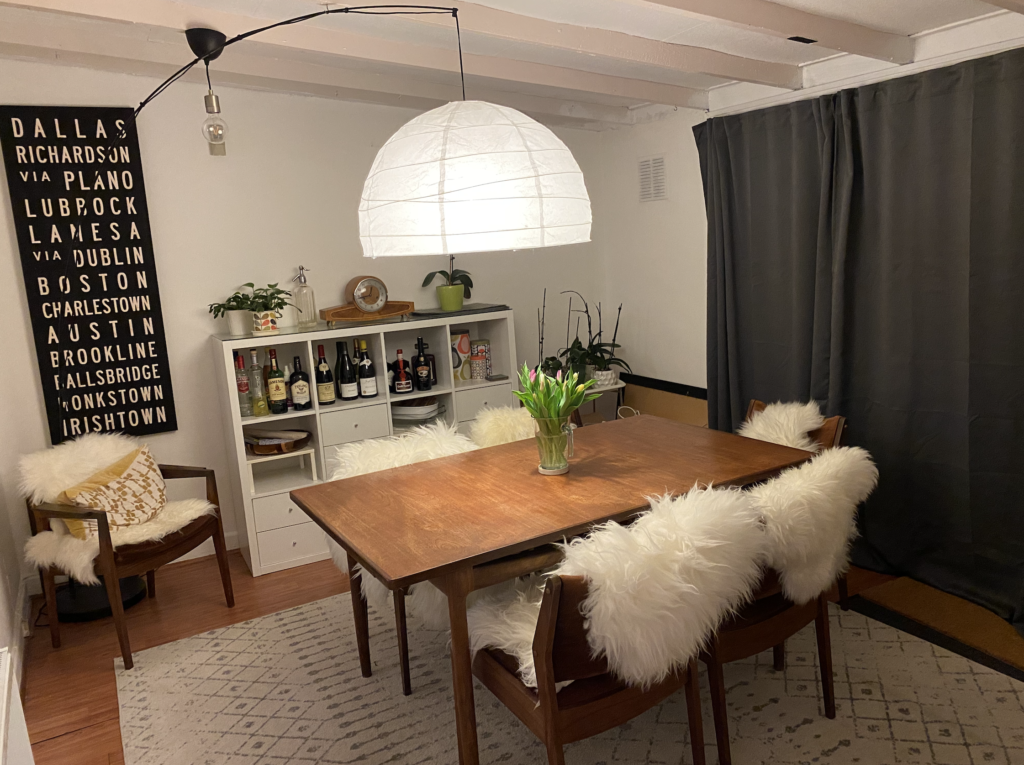 Abby also gave us a rocker, some beds and a sofa sleeper that she no longer needed. I'm paying most of it forward this weekend by sending them to new homes with exception of this table and chairs which I'm putting in storage for a few months and I'll most likely enlist the help of a professional to bring it back to life closer to the end of construction…or I might have a go myself depending on how ambitious I'm feeling…