One really great thing about buying a less-than-pristine house is that there's no real risk in trying some quick and easy decorating approaches to spiff it up. I did a couple of little interim projects just for fun when we moved in. At the time, I thought we'd only be living here for about 5 months before starting construction — it's taken a year for us to get started so I'm glad I went ahead with a few items just for my sanity over the last year.
First interim improvement project – getting rid of the manilla tiles.
So the kitchen wasn't horrendous but it was definitely 15 years old and very bland. The tiles really bugged me and I had always wanted to try tile stickers. I didn't spend a lot of time scrutinizing my options — I basically bought some pretty cheap ones. If I were investing in stickers for a longer term project, I probably would have added a bit more color. But I really loved doing this project – I turned on the tunes and just went at it.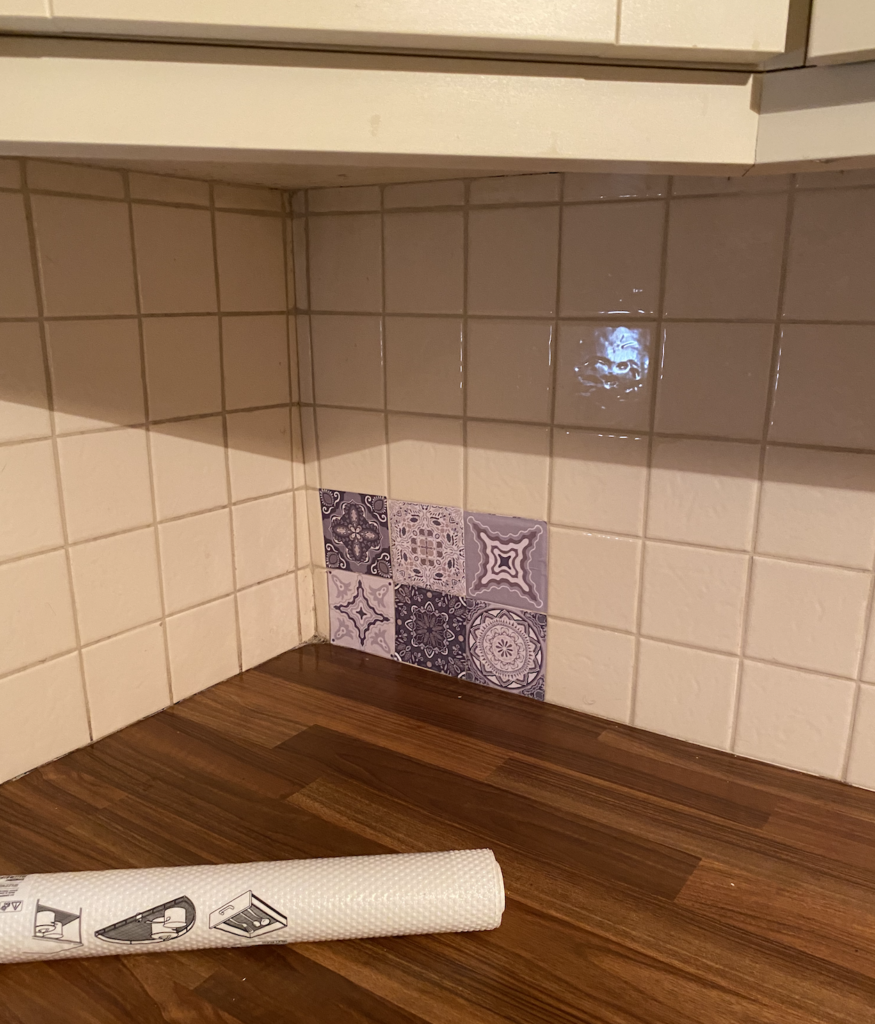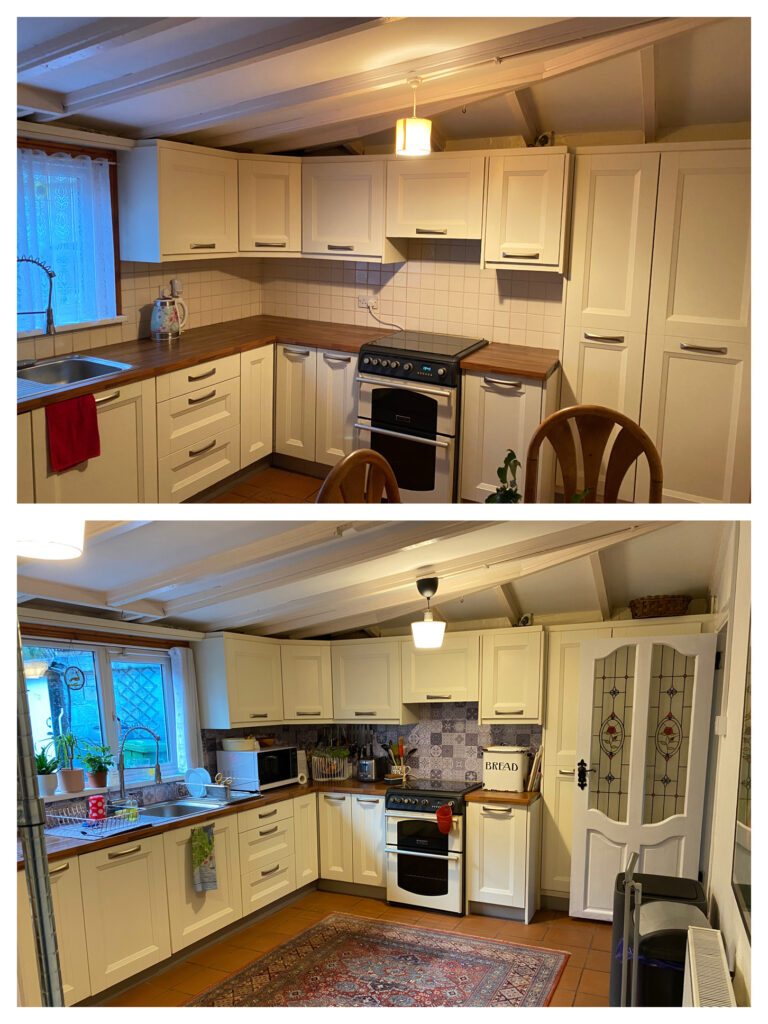 It's still not my dream kitchen but I was happy with the result considering it was just a little interim fix. I wish tile stickers existed when I was renting apartments — such a fast way to transform the space and surprisingly durable!
Second interim improvement project – painting a really ugly fireplace and wall.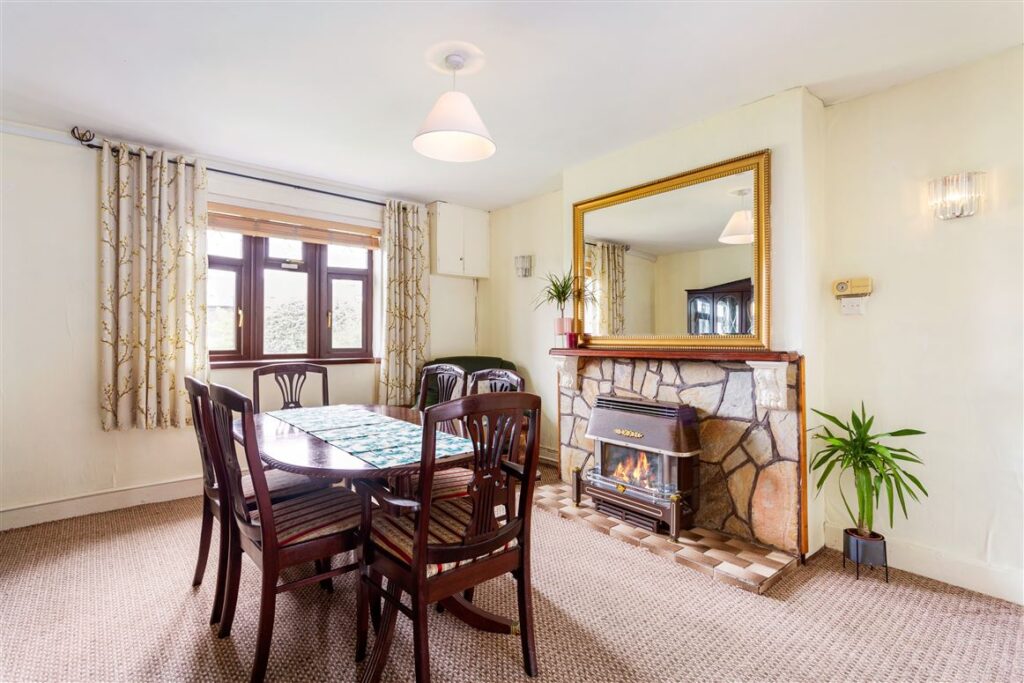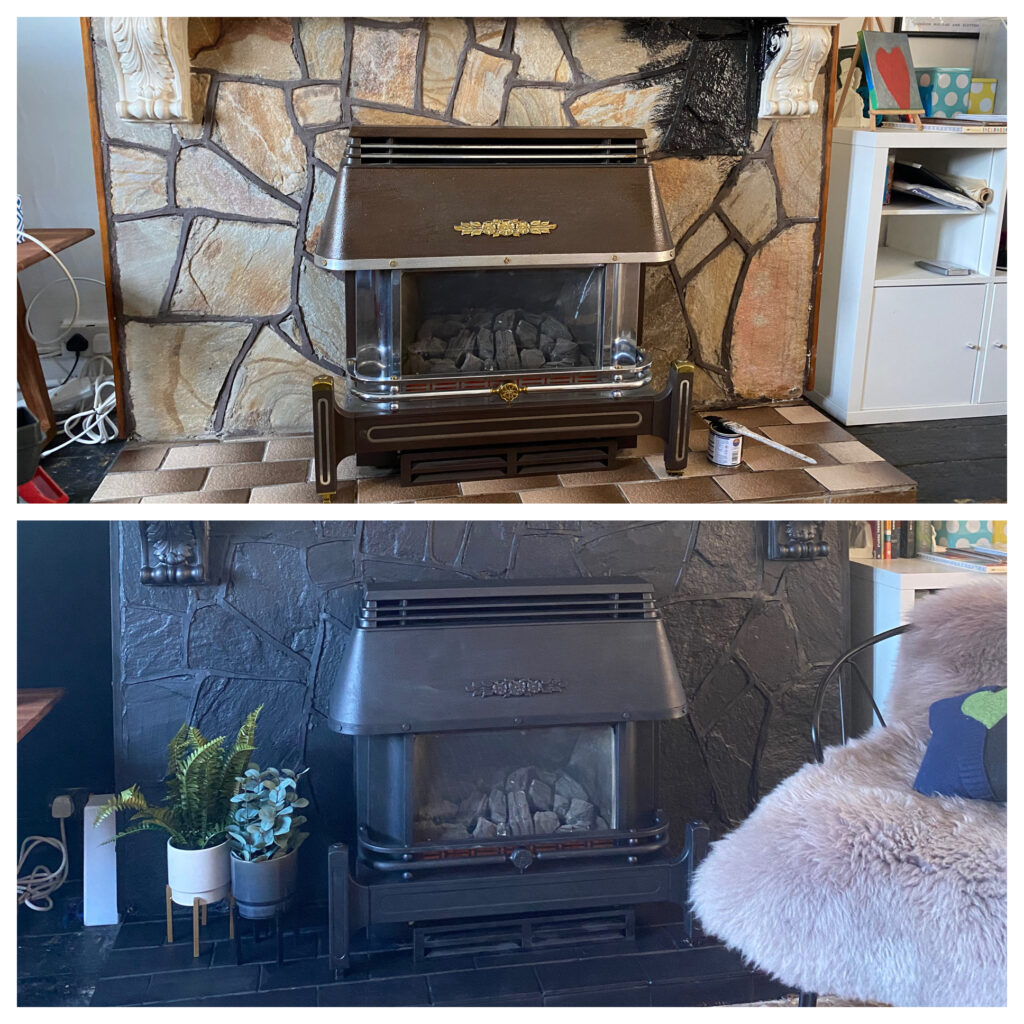 It hurt my eyes to look at that fireplace. And I'm thinking of painting this front room a dark color again once the renovation is finished — so I thought it would be fun to try it out on one (highly offensive) wall now just to get a taste of what it would be like. I love the transformation — it's still ugly but a big improvement over what it looked like before.
As you can probably tell from the first photo, I also changed the front room to the sitting room and changed what used to be the sitting room to a dining room. I ripped out the carpet and replaced the curtains as well. I'm hoping to salvage the beautiful wide pine floors for the house when it's re-done! They need a good sanding but they've held up pretty well under that carpet.
It was also a very gratifying project because I bought this heat resistant black paint that was super thick and went on really easily. And it's amazing how forgiving black paint is on a surface. I didn't do the world's neatest job in cutting in but the walls and ceiling are pretty wonky in this place so it was an impossible task.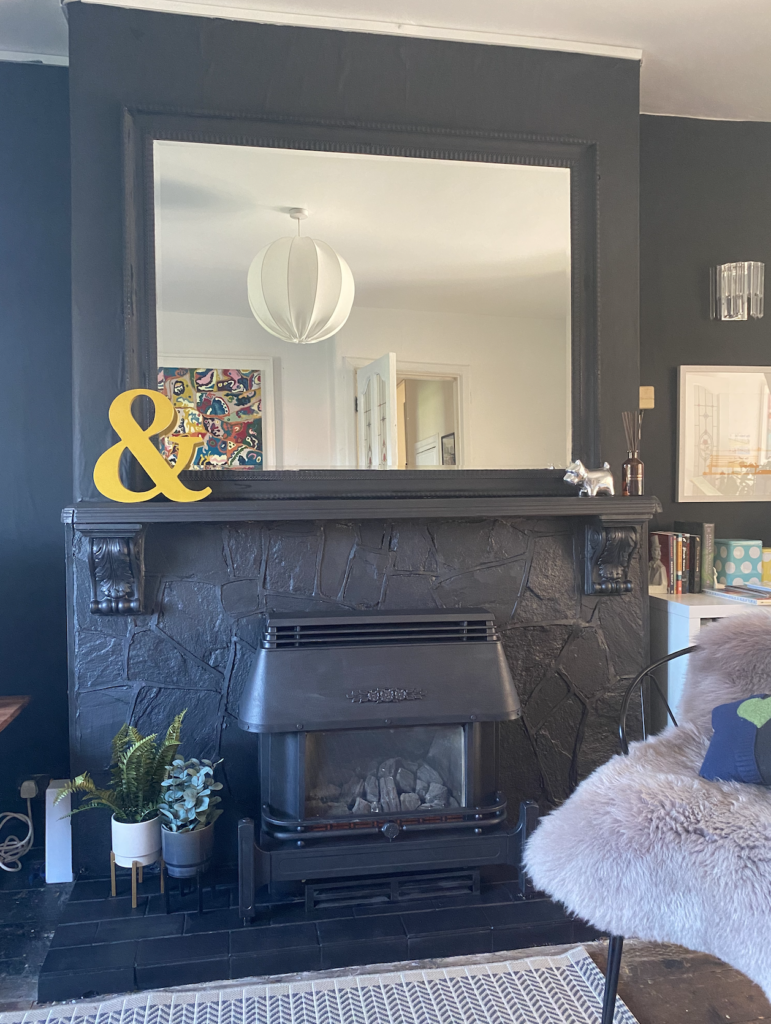 I had a third interim improvement planned which was to wallpaper a wall in my home office but I got busy and never got around to doing it. I've never wallpapered something myself before but I love wallpaper so I thought it would be fun to give it a try. Oh well… I'm sure there will be many opportunities in future.