A garden room or, as they commonly call it in Ireland, a "seomra" (Irish for room pronounced "show-mrah"), has always been a popular concept in this country – maybe because the size of the houses is typically smaller than what we would have in the States. Google tells me that the average size in the USA is 2300 square feet versus Ireland which is 872 square feet — that's a big difference.
On my "new house wish list" was always a garden room or maybe a "Granny Flat" because I mentally started the house hunt when my mother was living with us here in Dublin. My hope was to find a place with a big enough garden to accommodate a garden room for my mom, or guests, as a home office, or a hobby room — or just a teenager flop room (Lottie is only 9 but I tend to plan ahead!). It just seemed like it could be an evolving space that I would never regret having for a bit of flexibility in life.
The pandemic had other plans for my mom. She left Dublin for a month-long vacation to see our family in Texas on February 26th of 2020. Needless to say, she didn't make it back when she planned to and as things evolved, she decided to stay in Texas and found a lovely retirement community to live in. That took the pressure off of the garden room from the wish list but I still had it in my head that it would be a great thing to have for years to come.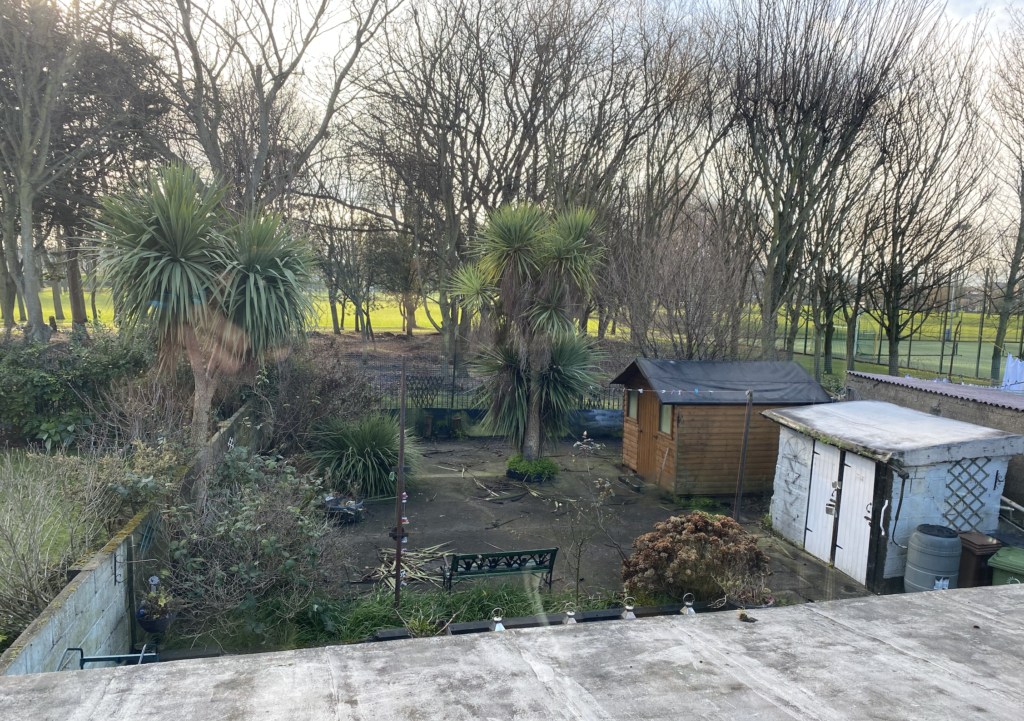 The backyard (referred to here as "back garden" – it sounds so much lovelier than the way we say it in the States) at Matilda House had the potential I was looking for. And a seomra would give us the privacy at the ground floor level that I wanted but retain the benefit of all the trees and greenery from the park as a backdrop.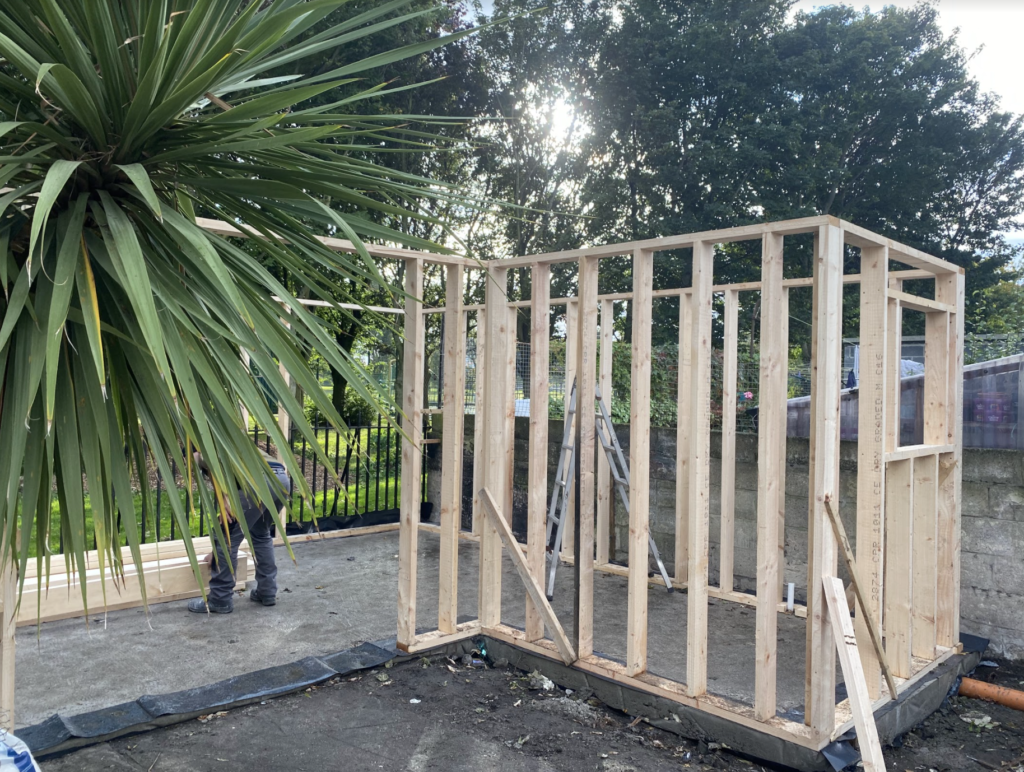 The work on the seomra started in September. It was supposed to be finished by the end of October and ended up taking until mid-December from delays on window delivery which pushed back everything but, as with most construction projects, it was totally worth the wait. We haven't done any landscaping in front of it yet and I'll wait to do that when the house project is completely finished but some wall painting and fencing helped tidy things up. It was a bit of challenging design because of the palm tree in the middle of the backyard but I decided to make it a feature and design around it — and I'm so happy I kept it because it really grounds the unit and gives it that touch of privacy from the main house.